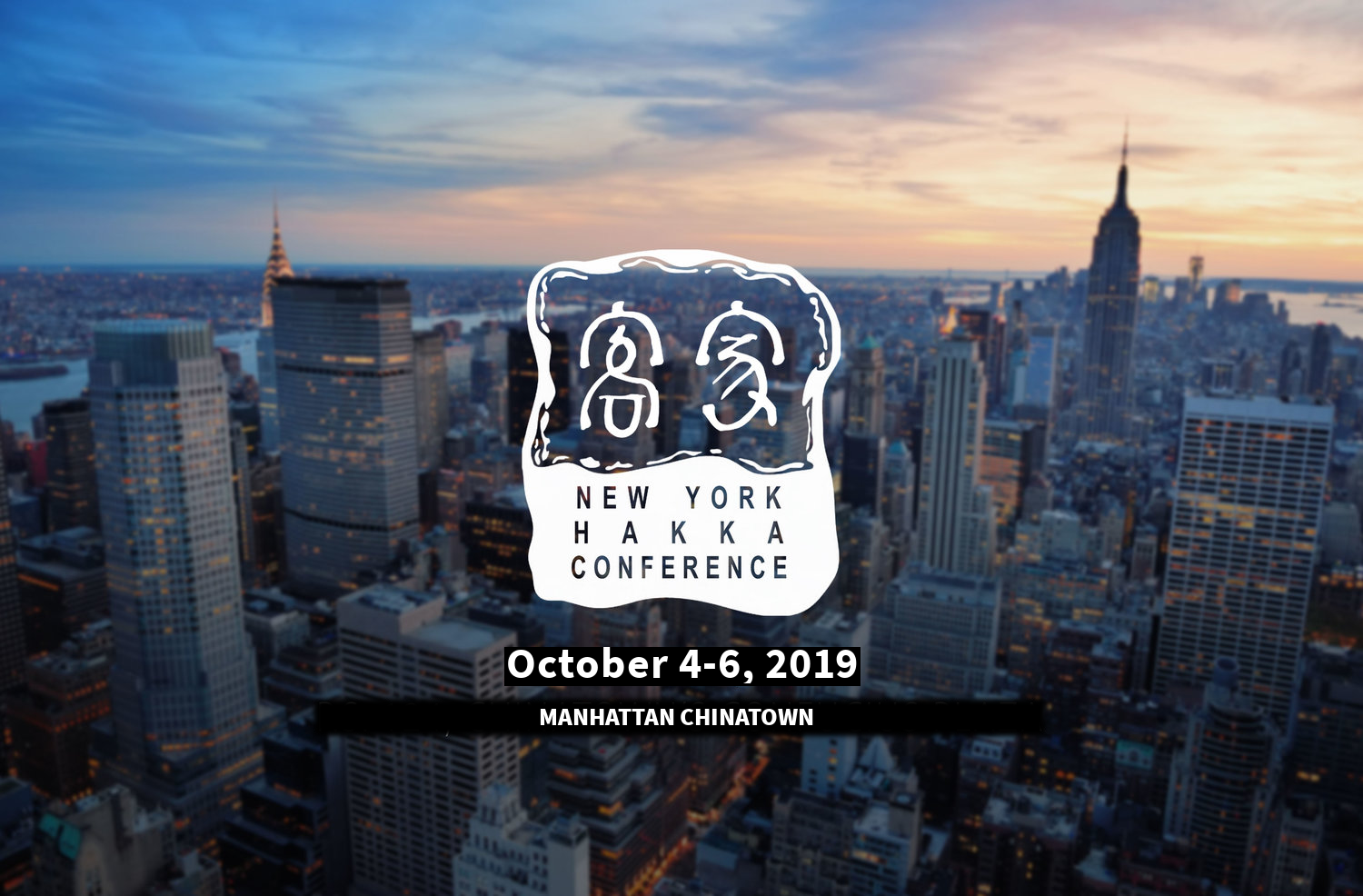 Extending our Hakka Family Conference 2019
This fourth annual conference aims to build upon traditional Hakka narratives from the heartland by including innovative ways of telling stories of the people of the Hakka Diaspora, with emphasis on the diverse racial, ethnic and cultural features of the Hakka of the Caribbean, South and North America.
Having formally acquired the status of "perpetual outsiders," new generations of Hakka's seek to gather accounts of positive relationships with native hosts and even explore cooperative ventures with formerly less than friendly Punti people. Thus this annual conference will be held near the Tsung Tsin Association and the Hakka Associations which are outsiders in the predominantly Taishan (Punti) New York City Chinatown.
Furthermore, the conference will address current issues and concerns about Hakka Studies, with the goal to encourage formerly English-speaking Hakkaologists to update their research and continue to contribute to the ongoing global Hakka identity formation.
Each year, we will schedule a trip to further enrich our understanding of Hakka people's history, culture and influence. Members of the conference in the past have visited Hakka communities in Southern China, Cuba and Jamaica. In 2019, we will offer a 10-day trip. As part of the itinerary, the group will travel to Malaysia to attend the 30th World Hakka Conference in Kuala Lumpur, Malaysia, October 18-20. This itinerary also will include Singapore and Guangdong Province, China, home to huge populations of Hakka.
Use Mouse or track pad to …